EDX Signal Pro
Propagation models to study the area of engineering of Geobis
for Latin America with EDX technology
»  EDX Signal Pro is a comprehensive general-purpose software package offering a complete set of planning tools for wireless communication systems.
»  Currently in use by thousands of customers worldwide, SIGNAL is an advanced and economical planning tool for Windows® 98/NT/2000/XP. It can perform multi-site coverage and interference analysis, single-point analysis, route studies, and multiple point-to-point link analysis.
»   EDX Signal Pro is a complete set of systems for Propagation models
»   Commercial tools providing ample coverage of discreet sectors.
SIGNAL can perform widanalysis for point-to-point microwave or other general radio links. Accordingly, it offers a broad selection of highly e-area coverage prediction and interference analysis. It offers detailed path clearance and reliability accurate propagation models to match your type of service and propagation environment.
With SIGNAL, you can create incredibly detailed base maps using street-level vector data, boundary data, scanned map images, aerial photographs, or any other raster image. You can display more than one study or map at a time, drape signal levels over 3D terrain images, or instantly view the terrain profile associated with a point in a coverage or interference study.
Powerful New User Interface
MapInfo Professional v10.0's new flexible user interface not only greatly improves efficiency and organization, but also increases productivity. The new user interface allows users to dock toolbars on all four sides of the application helping to improve efficiency, reduce screen clutter, and save time.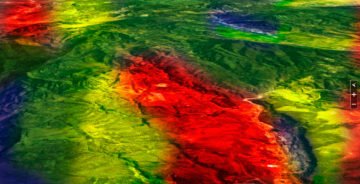 EDX Signal Pro is a complete set of systems for Propagation models
»   All EDX software utilizes the Windows® 98/NT/2000/XP /7 graphical user interface, toolbars, right-click functions, and drag and drop features. You can print to any Windows compatible printer
»   You can modulate a Network that offers UNIX accessibility on a PC platform
»   The software provides a pleasant graphic interface
»   Multiple Windows for operation and analysis
Commercial tools providing ample coverage of discreet sectors
»   14 propagation models
»   Selection and configuration of antennas
»   Ample range of bands and phantom frequency
»   Operation Ranks: 30 MHZ To 100 GHZ
»   Compatible with a variety of communication systems: CELLULAR, PAGING, TWO WAYS MOBILE, MMDS, LMDS, RF, A.M., FM, TV (ENG And STL)