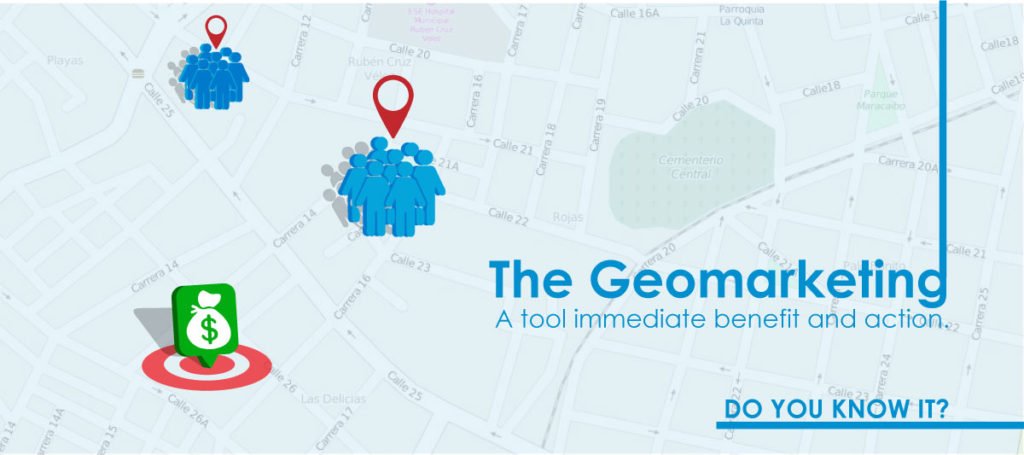 The Geomarketing, a tool immediate benefit and action. Do you know it?
The power of information is a strategic benefit no company can ignore today, strategic decision making based on market knowledge using powerful analysis tools that facilitate the decision-making process has become a law.
With the Geographic Information Systems who uses digital maps and geodata "Geomarketing" was born, this helps with market data management and demographics to locate territories geographically and find consumer behaviors that allows being successful in any business decisions.
These platform types help your company growth, also help optimize resources where they will have the greatest impact and increase customer loyalty, because it allows to know likes and interests of consumers by territories and competitors activities.
Different types of industries around the world are harnessing the power of the Geomarketing information to improve their business … Is you company already doing it?