REGION DATABASE 20m resolution TECHNICAL SPECIFICATIONS
The 20m Region Planner is a medium resolution database for use in Radio Frequency Planning in urban and rural environments. Data layers include a Digital Terrain Model, Clutter, Linear Vectors and Ortho-imagery.
The Region Planner database is derived from Landsat 5, Landsat 7 SLC-Off,and/or ASTER satellite imagery (15m to 28.5m nominal resolution).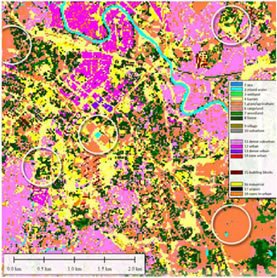 Digital  Terrain Model
» Output resolution (x,y) 20m
» Absolute planimetric accuracy (x, y) 20m – 25m (RMSE)
» Absolute altimetric accuracy (z) 7m ¡V 12m (RMSE)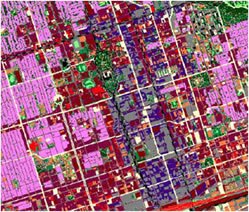 Linear Vector Features
A vector database of the transportation corridors (road width > 10m) and water features in the area of interest derived from satellite imagery and large scale topographic maps.
» Absolute planimetric accuracy (x, y) 15m – 20m (RMSE)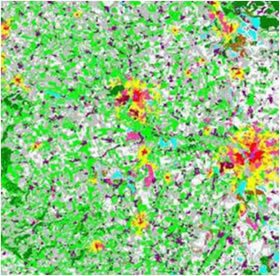 Specifications
» Projection: Geographic; UTM and other coordinate systems availableo Format: Planet EV/MapInfo; other common interchange formats available
» Datum: WGS84
» Resolution: 0.00833 decimal degrees; 1×1 kilometer cell-size
» Coefficients for all regions are based on the following factors:
» Best available population counts from latest national census data.
» Roads, weighted by distance from major roads.
» Elevation, weighted by the presence of favorable slope conditions.
» Land Cover, weighted by type with exclusions for certain types.
» Night-time lights of the World, weighted by frequency gain.
» Maximum cloud cover between 0 to 25%.
» Output resolution: 20m.
Contact Us for further information about Land Use
Please complete the following form to contact us.
Fields marked with an asterisk (*) are required.